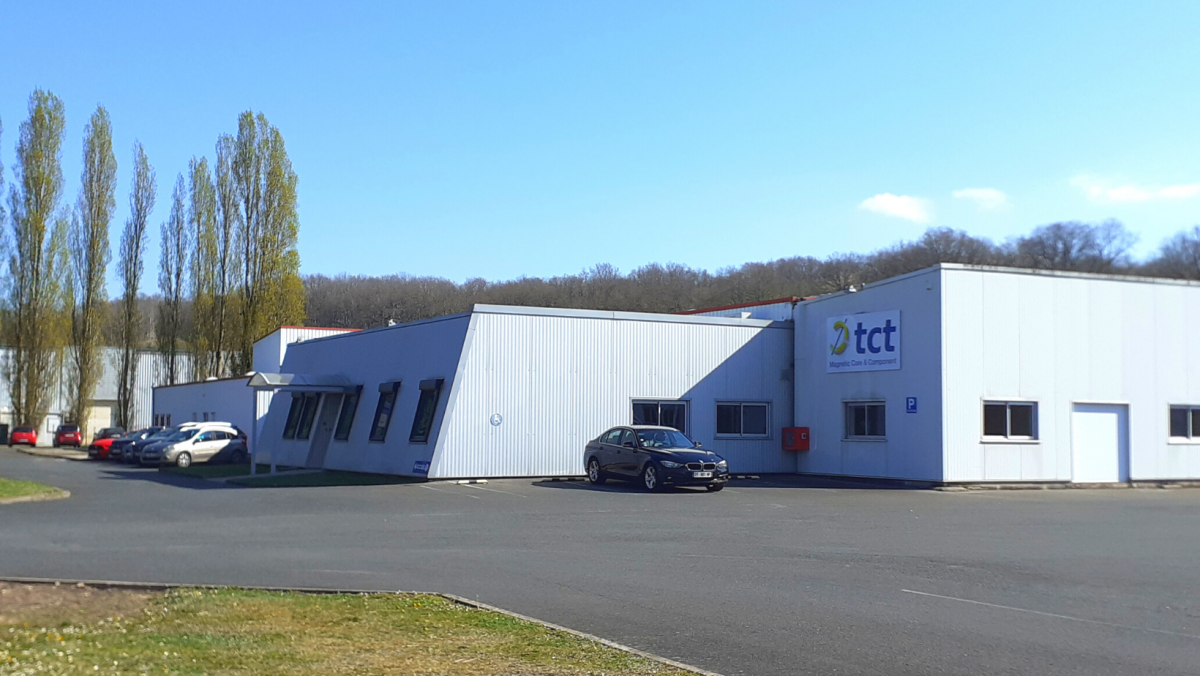 FROM MAGNETIC CORE TO COMPONENT
TCT – Tores Composants Technologies – is a specialist in the manufacturing of wound passive components and a specialist in the manufacturing of magnetic cores. The company thus benefits from more than forty years of experience in magnetism.
HISTORY
In 1970, TCT belonged to USINOR-SACILOR (now Arcelor Mittal) "Magnetic Core" department. First a subsidiary, TCT is sold in 2000 but kept, from the beginning, its proficiency in designing and manufacturing of magnetic cores, while developing its activity in the sector of wound passive components.
On July 1st, 2008, the SOCOMEC group acquired TCT, which has since become the group's center of expertise while remaining an independent company in its strategy and organization.
TCT's growth is based on the development of its expertise in magnetic cores and the design of complete magnetic solutions for energy, power conversion and transportation.
AN INTERNATIONAL DIMENSION
Located in the Burgundy region, France, near Nevers, TCT has more than 60 employees at the service of more than 180 customers. The manufacture of standard or specific range components in small and medium series is carried out on the Sauvigny-les-Bois site. The big series can be, if necessary, produced by one of our specialized partners.
TCT achieves an average turnover of approximately ten million euros per year.
TCT's products are used all over the world, either through its OEM or direct customers.
Tailor-made manufacturing enables us to adapt our products to the standards and specificities of each customer.
THE STRENGTH OF THE SOCOMEC GROUP
Created in 1922, Socomec is an industrial group with nearly 3100 employees. Its vocation: the availability, control and safety of low-voltage electrical networks... with a high concern for the energy performance of its customers.
> More information on the group Socomec

any question ? Need some help ?
The TCT team is available for your questions. Contact us, and let's start your project together !
Contact us
ou
+33 3 86 90 77 55