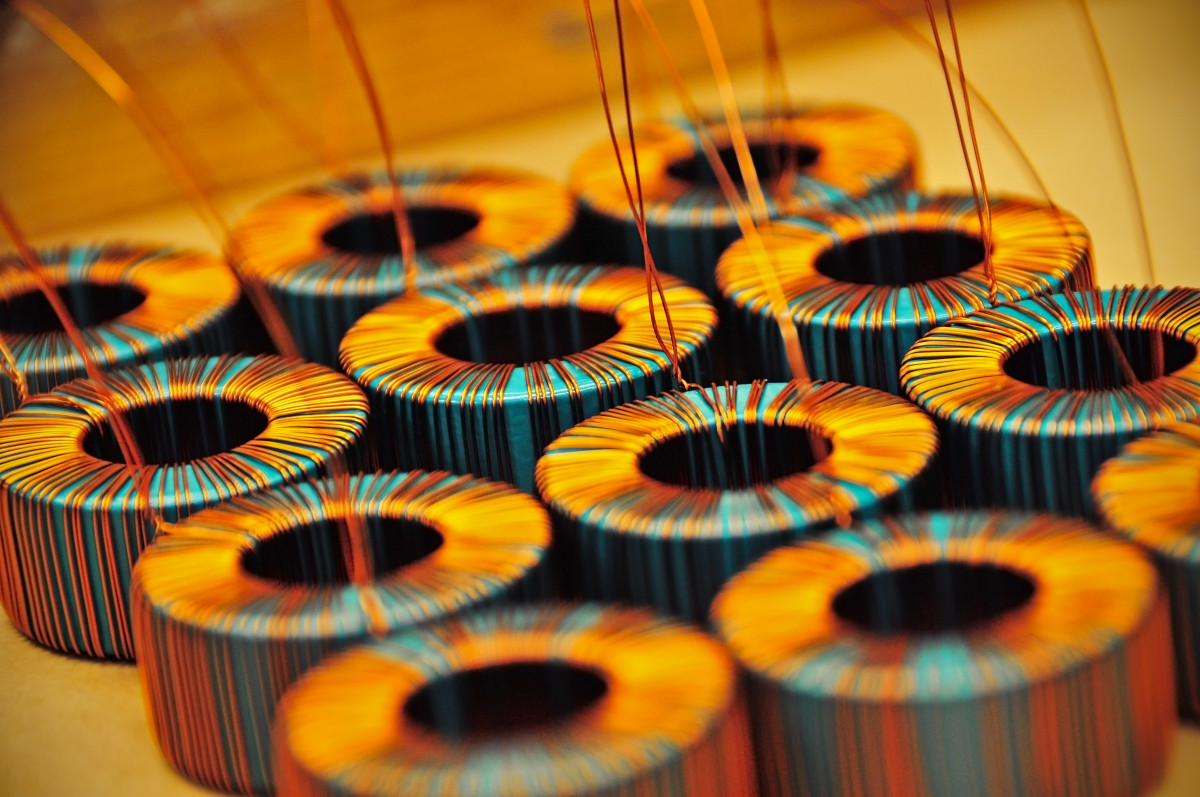 Nowadays, all conceptors wish to decrease the converters size in power electronic. A solution consists in increasing the frequencies of the switching mode power supply by developing SiC and GaN converters.
With this frequency's increase, the electromagnetic disturbances become critical and conformity to EMC directive is hard to reach. The use of magnetic system for filtering is then compulsory.
We, at TCT, can design and produce specific filtering system solutions adapted to your application: common mode chokes, differential mode chokes. For strict applications in terms of weight and volume gain, we can design, with your R&D department, a unique component which combines both functions, for small or medium batches.
As an expert in all manufacturing stages of the magnetic core (winding, thermal treatment, coating, impregnation, cutting) and the electromagnetic component (winding, potting, final check), we guarantee, as per your needs, technical specifications such as fire & smoke qualification, high dielectric strength, low level of partial discharges.
Come and visit us, entrust us with your projects!