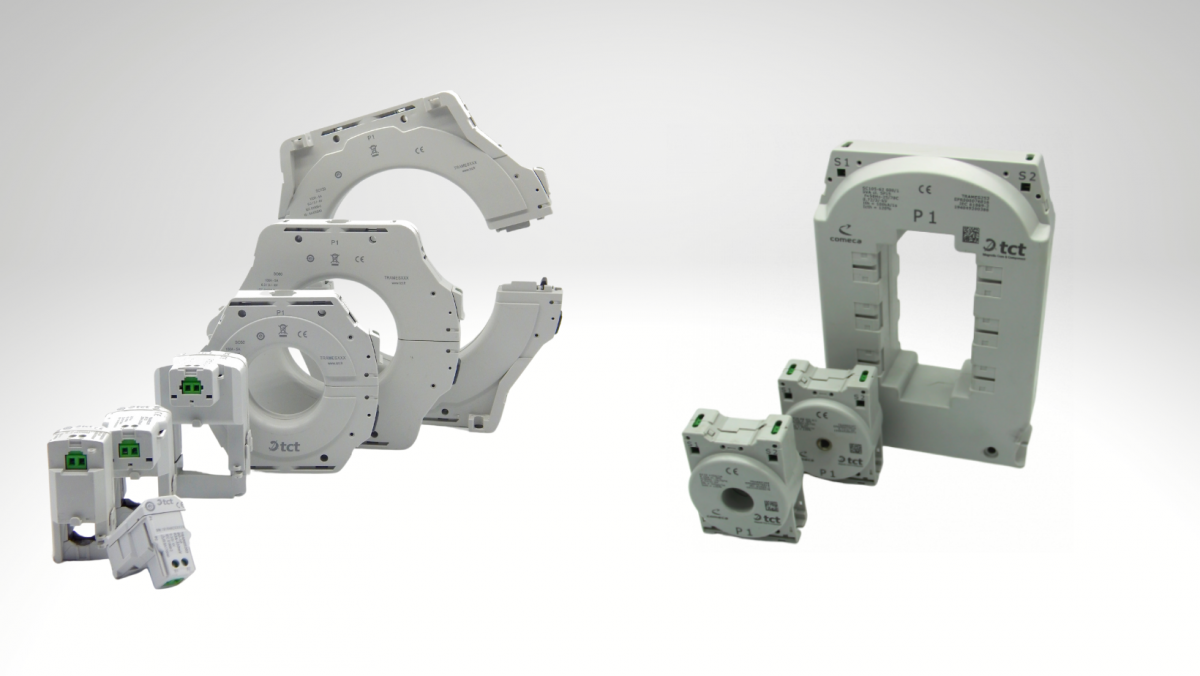 Current and
voltage measurement
Energy Efficiency is a key issue nowadays, in order to preserve our planet and, altogether, allow new technology development with its increase in electric energy needs.
Energy efficiency requires electric consumption measuring: If you know indeed where and what you consume, then you will know where to act first.
In the measurement chain, the global accuracy will be mostly driven by the worst component. It is often the current transformer or the Voltage sensor. This is the reason why TCT is focusing on high accuracy sensor using the best material and optimizing its size and performance. This will help you to guarantee the global accuracy of your monitoring system.
Moreover, reliability over time of the accuracy is needed, especially when your application is for SMART GRID management. Thanks to our mastering of high quality material and windings, we can guarantee the accuracy of our products for more than 10 years.
Whether it is for new cabling installation or retrofit of existing network, you will always need some adapted products. Either split-core, that can be easily set up on the wire, or solid core with higher performance and adjusted to the pitch of the breaker in the cabinet, are available in our product's portfolio.
Last but not least, when your need is specific, like train energy management with low frequency (16Hz 2/3) , fire & smoke, seismic resistance, radiation, embedded product, TCT is delighted to fulfil and develop new product for your application.
Most of the renowned customers in the field of SMART GRID, railway, aeronautics, defence, energy billing and energy efficiency trust us for their measuring application.