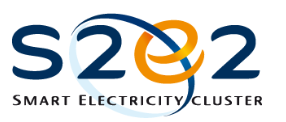 www.s2e2.fr
Competitiveness cluster S2E2
S2E2 (Smart Electricity Cluster), competitiveness cluster for electric and thermal energy management, an indispensable partner to support the development of its members through innovation and help them expand their network!

www.vehiculedufutur.com
Certified competitiveness cluster since 2005, le Pôle Véhicule du Futur is an association that promotes synergy between companies, eduction and research in the field of vehicles and mobility of the future.
It gathers together and animates an ecosystem of 420 members.