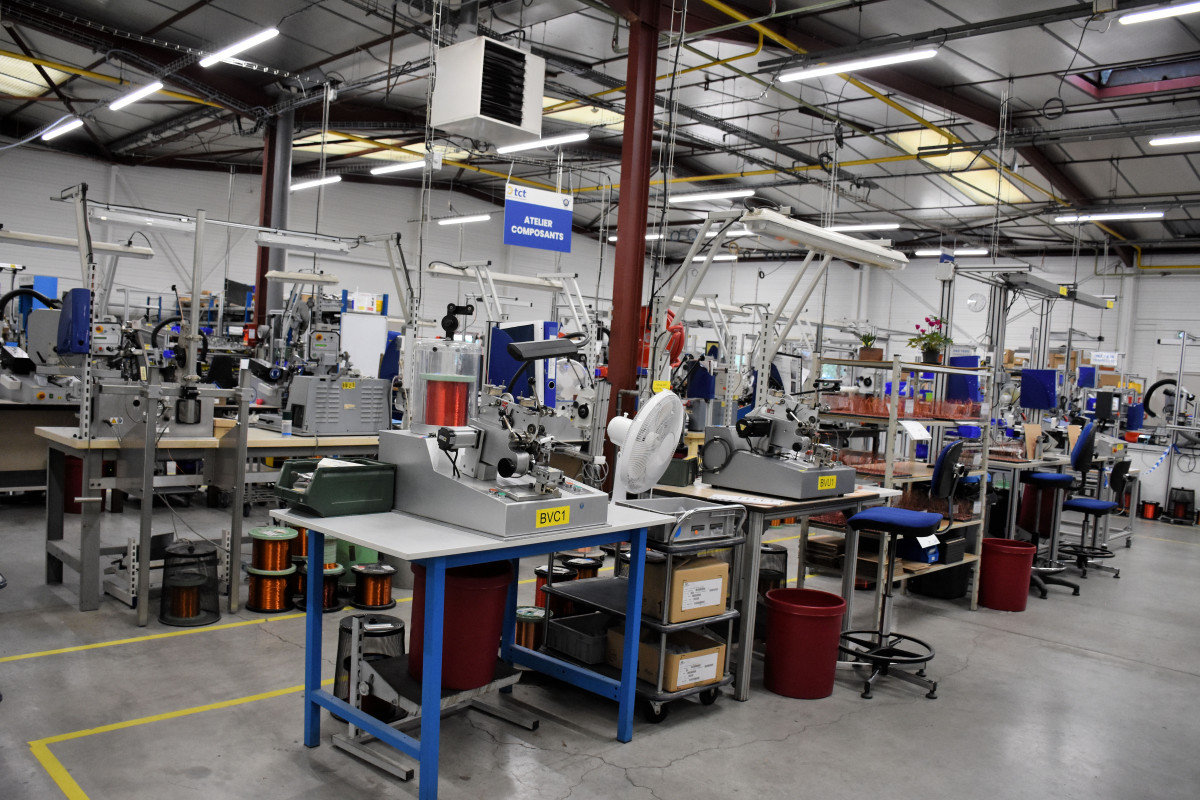 TCT guarantees a perfect knowledge in core and electromagnetic component
Versatil expert in magnetism - from design to manufacturing - from core to complete solution
From R&D to Quality control, we have the skills and necessary means to design, manufacture and test the electromagnetic solution adapted to your application. From standard products to tailor-made services, in co-development or subcontracting, you will find the product adapted to your needs.
R&D – Conception - Innovation
TCT is the reference in Europe in the design of solutions using magnetism and induction.
TCT invests more than 15% of its expenses every year in R&D for innovation, research and design of new components and solutions.
This work is preferably done in co-development with the customers in order to optimize the costs in the interest of both parties.
On request, TCT carries out expertise on all types of products and electromagnetic components. Meet our engineering department: youtube video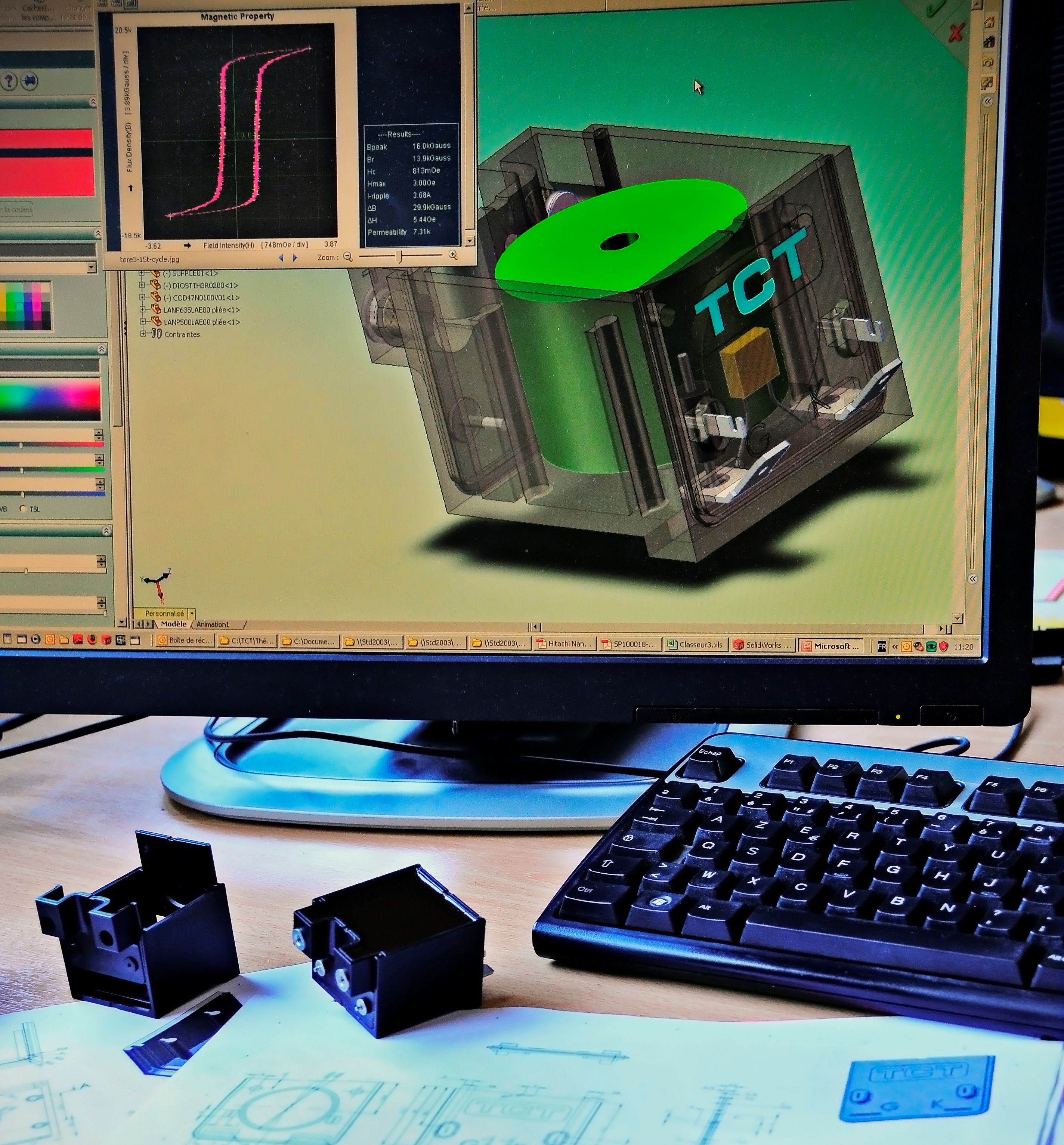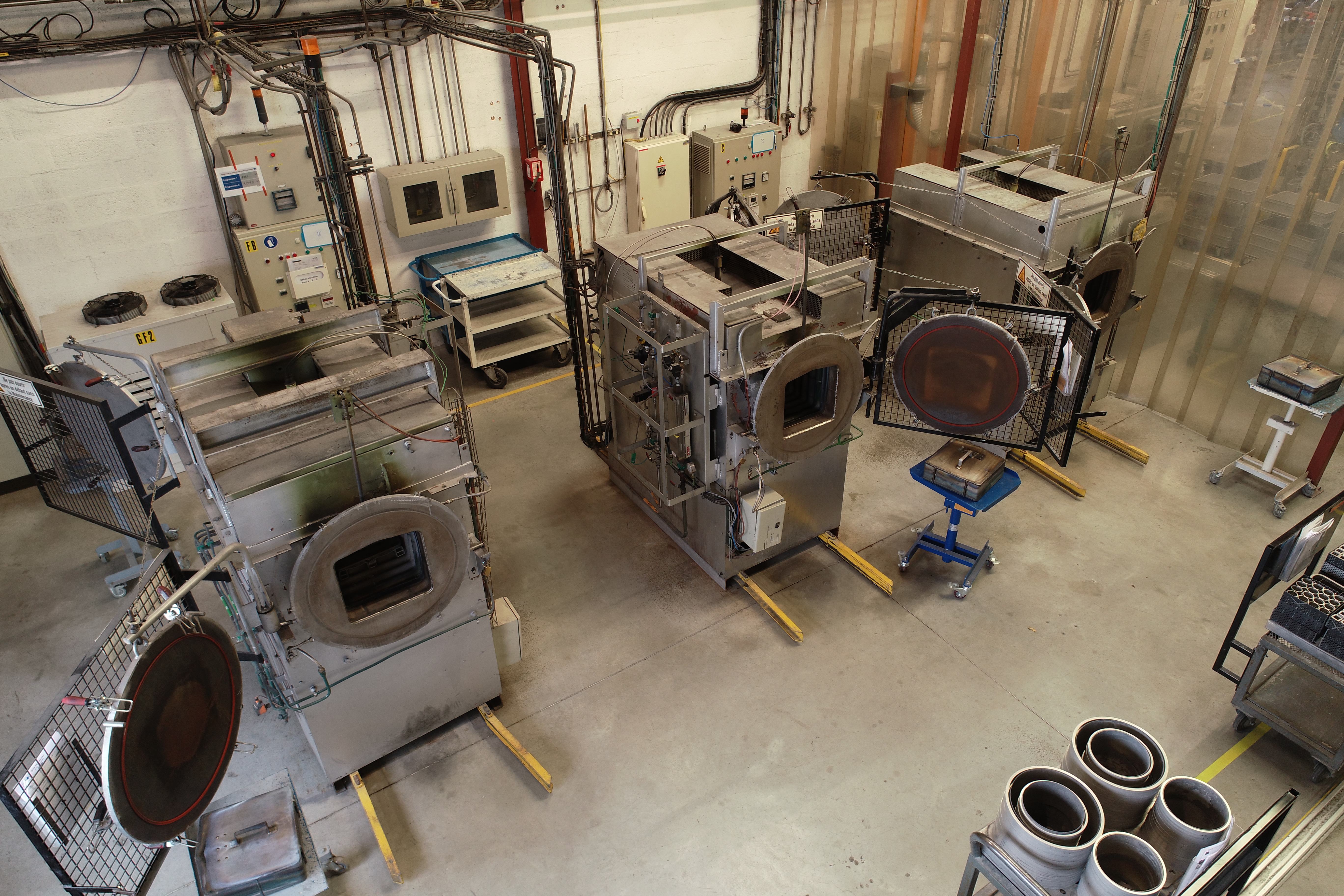 Heat treatment and insulation
After home-made insulation of the strip, TCT masters all types of heat treatments on magnetic cores (Amorphous, Nanocrystalline, FeCo, FeNi, FeSi) with the possibility of treatment under magnetic field, which gives to the alloys controlled and optimized magnetic properties.
These treatments enable us to obtain performances at very low frequency required by railway applications or default search.
Coating is an operation consisting in putting a layer of epoxy resin class H (180°C – 356°F) on hot magnetic cores, acting as a mechanical protection, anti-oxidant and electrical insulation. Different thicknesses are available.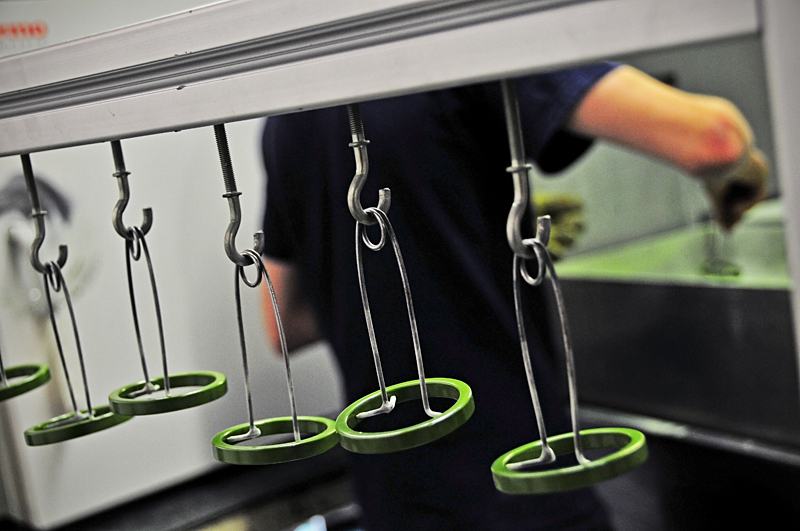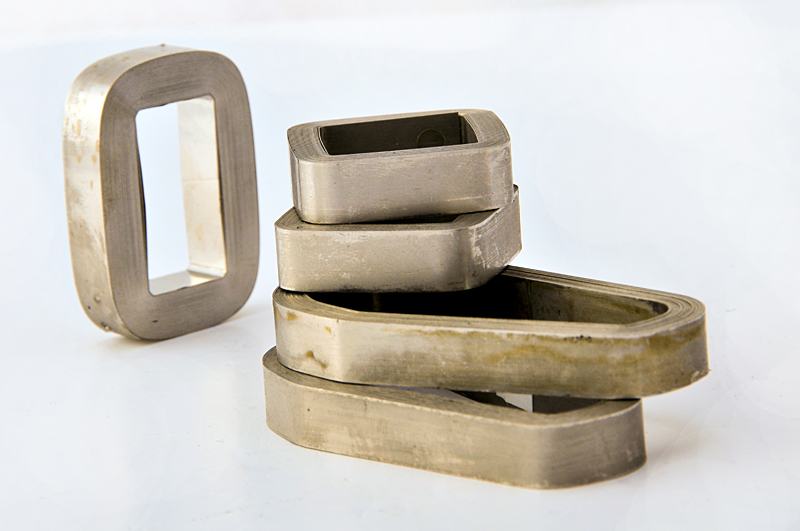 Process of application of a specific varnish under vacuum or sprayed or dipped. This technique is used to give its mechanical rigidity to a magnetic core, or to guarantee an electrical insulation to passive wound components. It is essential for the manufacturing of cut cores and split core components which are TCT's specialties.
Our work in Research & Development has taken us to a high level of expertise in the field of cutting cores in FeNi, FeSi, FeCo, Nanocrystalline and Amorphous.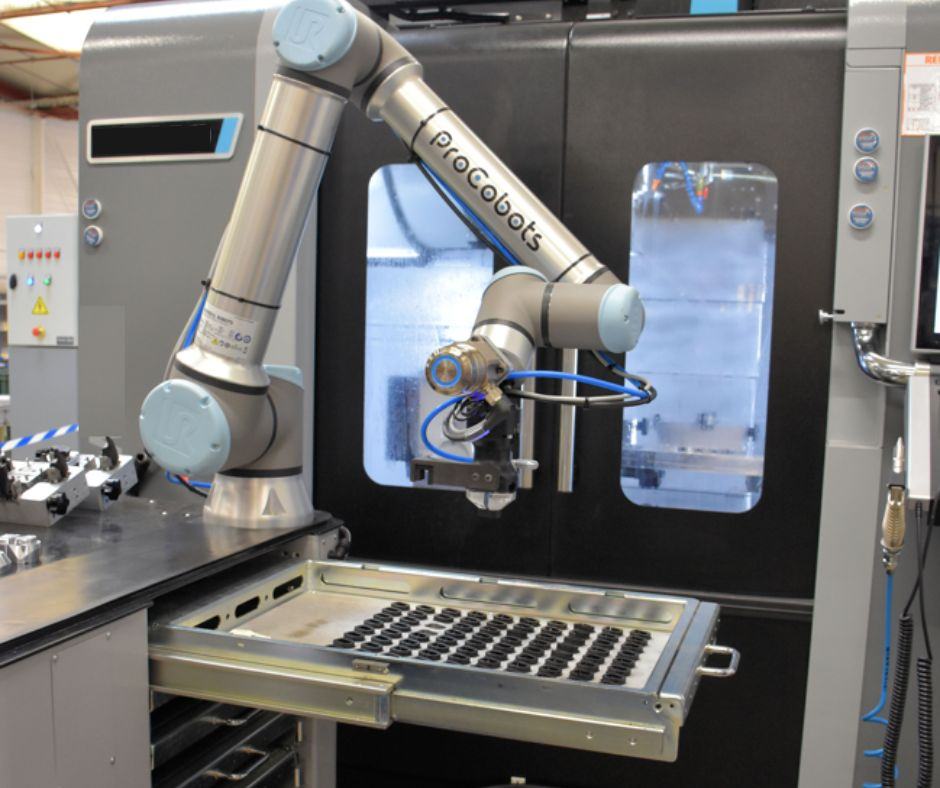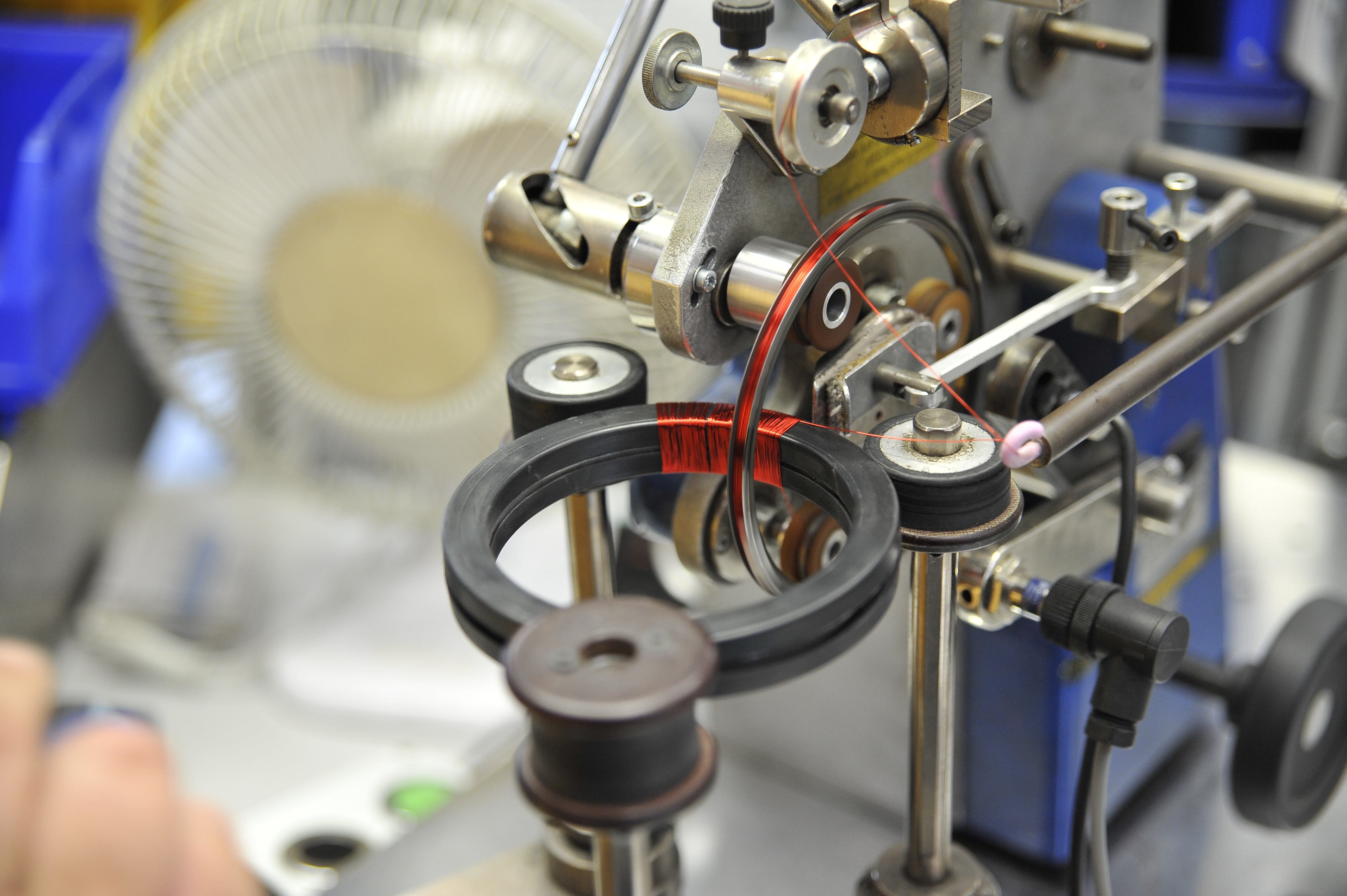 Our important park of toroidal or linear winding machines allows us to obtain reliable and high-performance products. Our know-how in specific and complex windings is an asset that can make it possible to reach exceptional levels of accuracy.
Filling technique by vacuum, using specific resins guaranteeing a very high dielectric strength and a partial discharge control which contributes to the lifespan of the component.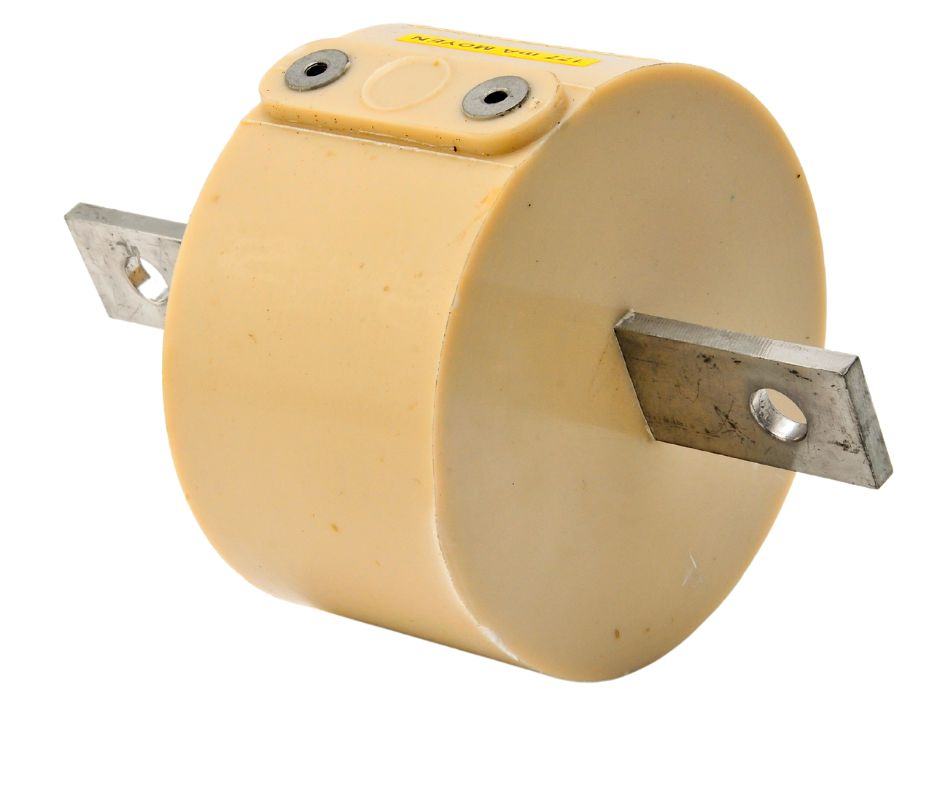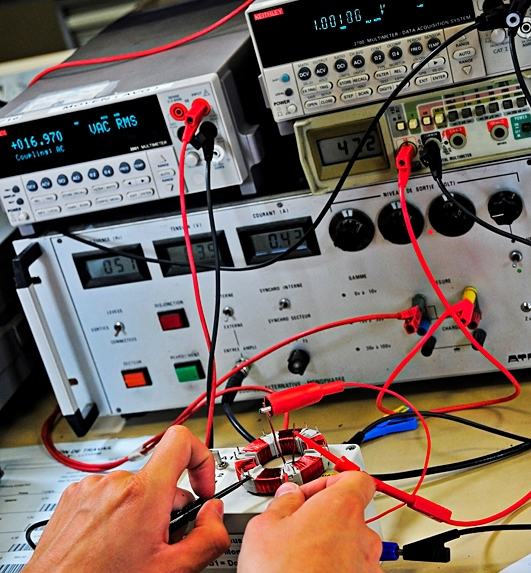 All TCT products are subjected to tests that are validated by an initial sampling procedure and computerized measurements. We use dielectric, partial discharge and pulse measurement benches dedicated to magnetism applications.
We also provide measurement services on request.
We have 2 laser marking machines allowing us to personalize your identification on the product with a durable and indelible marking.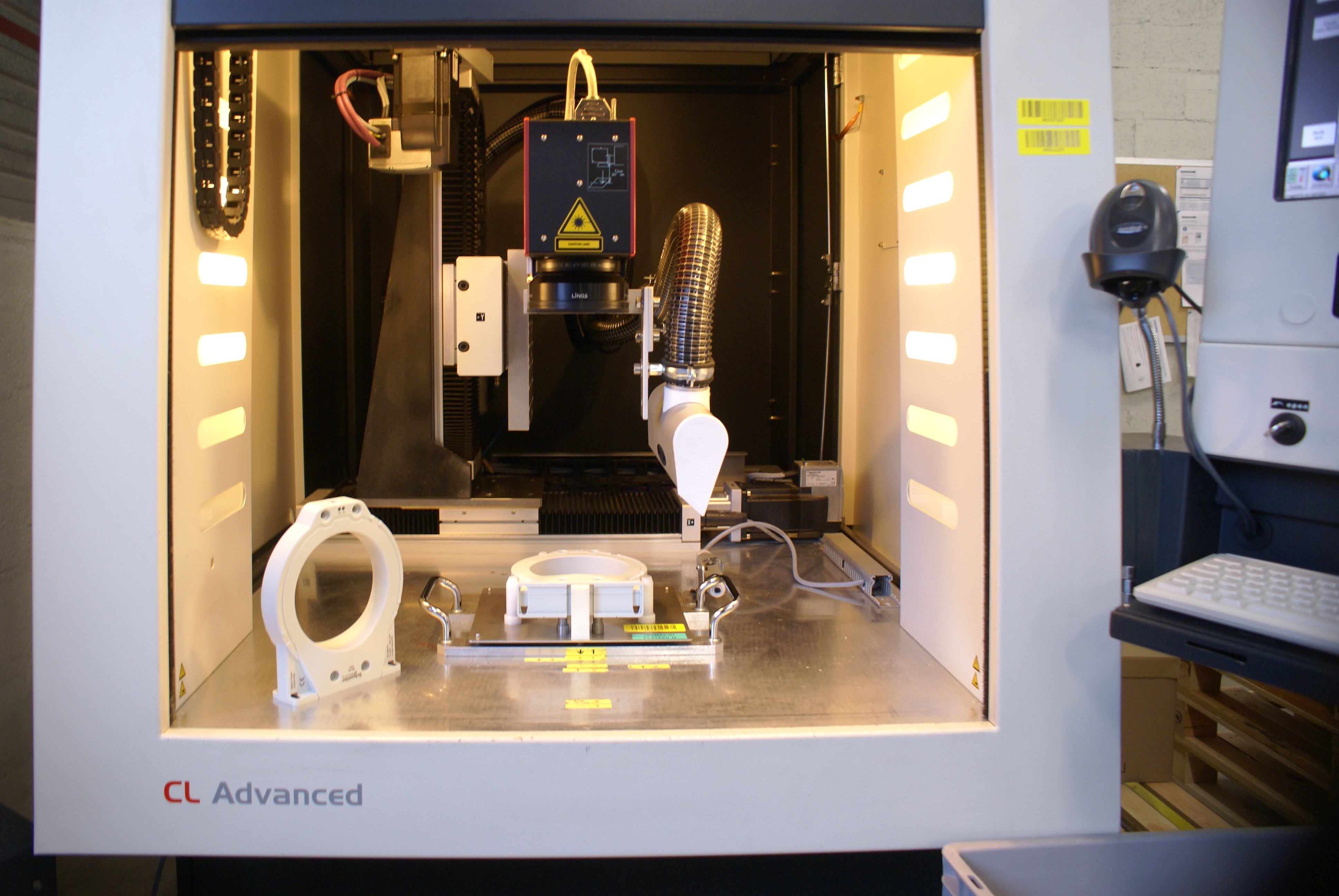 any question ? Need some help ?
The TCT team is available for your questions. Contact us, and let's start your project together !
Contact us
ou
+33 3 86 90 77 55